20RL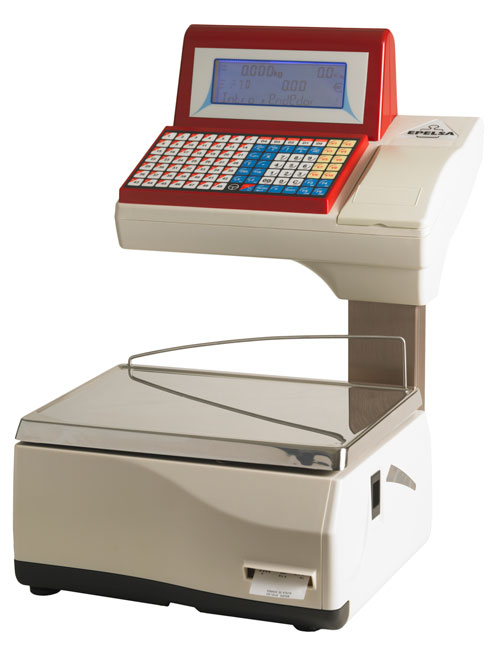 Retail counter scale with label printer,automatic repositioning to Zero,Zero key,Possibility to print under
minimum load according to the calibration standards.Interconnection of up to 10 equipments via Ethernet,all
models in the range compatible on the same network.Connection via XDSL.RS232 communications port.
Communication with PC and software update via RS232 and Ethernet.



Display:
Backlit alphanumeric display with high contrast on both sides of buyer and seller with a 7 segment line for
Weight,Price and Amount and 16 digits and 14 segments alphanumeric line for product description and menu
options.

Keyboard:
98-key keyboard with 49 direct PLUs and 49 function keys. Possibility of 10 DIRECT TABLES programming for a
quick access to PLUs,10 active salesclerks.Stand-by key that disconnects the equipment but leaves the
communication server active.Direct keys for printing, total delete, programming and PLU listings.

Memory
ARM 4 MB RAM memory microprocessor,data base
Number of tickets: 10.000
Bitmap size: 12 KB (2 possible Bitmaps )
Article: 10.000 (expandable)

Operating Temperature:-10º a +40ºC
Voltage:Between 100v and 240V.
Current Consumption:Between 40 to 60w